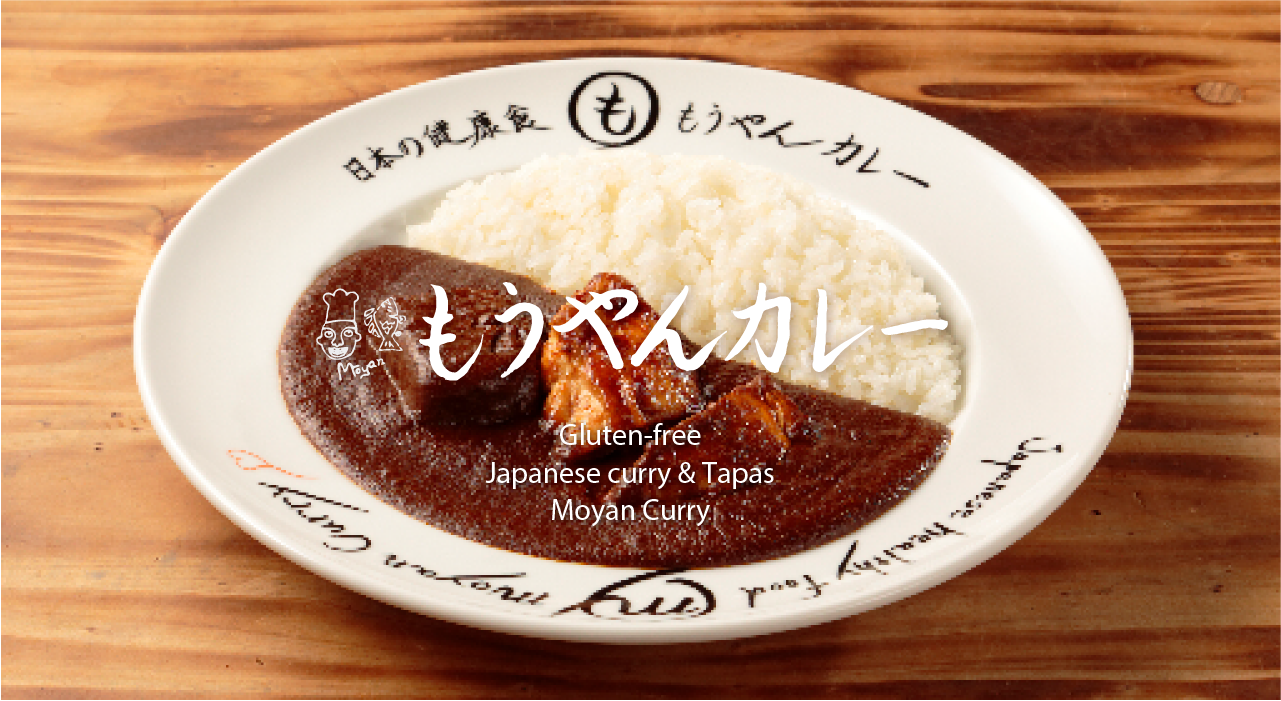 For years, the owner, ex-sport trainer has been pursuing the healthiest food which we can eat every day and eventually reached a soup, which happened to be a Japanese curry style of
✓Gluten-free & MSG-free
Unlike other regular Japanese curries, Moyan's is carefully prepared with vegetables, fruits, oriental medicinal herbs, and spices with NO FLOUR or NO MSG. ** If you have a severe allergy to gluten, our gluten-free dishes may not be able to respond to your requirements.
✓Low calorie& High nutrition
Moyan' s curry soup contains only 90 calories/100g and a lot
of the freshest and generously nutritious vegetables from
Japanese farms we work directly with.
✓Variety options at a reasonable price
Despite the richness of the ingredients and taking 2 weeks in preparation for the soup, we keep the lowest prices so you can enjoy healthy food every day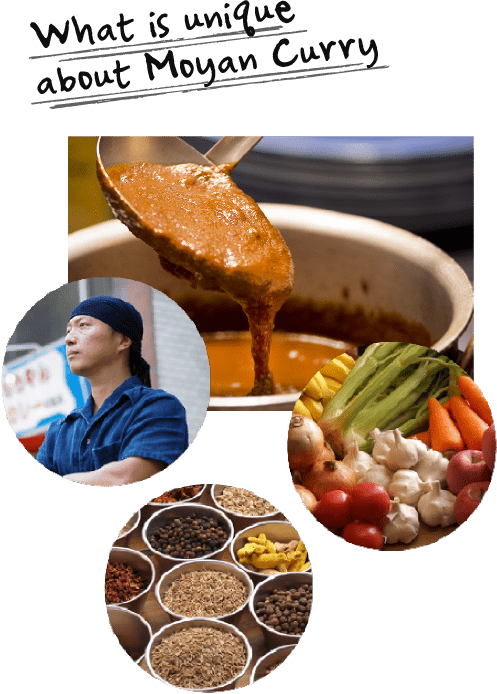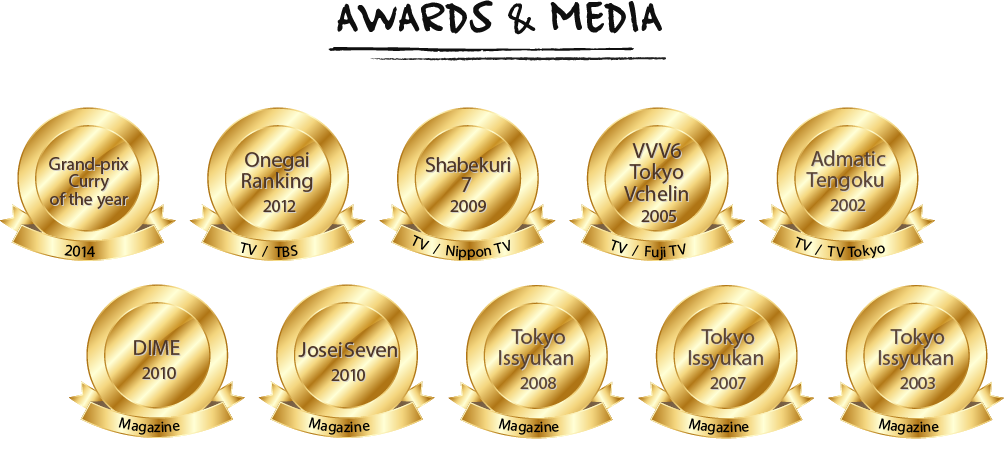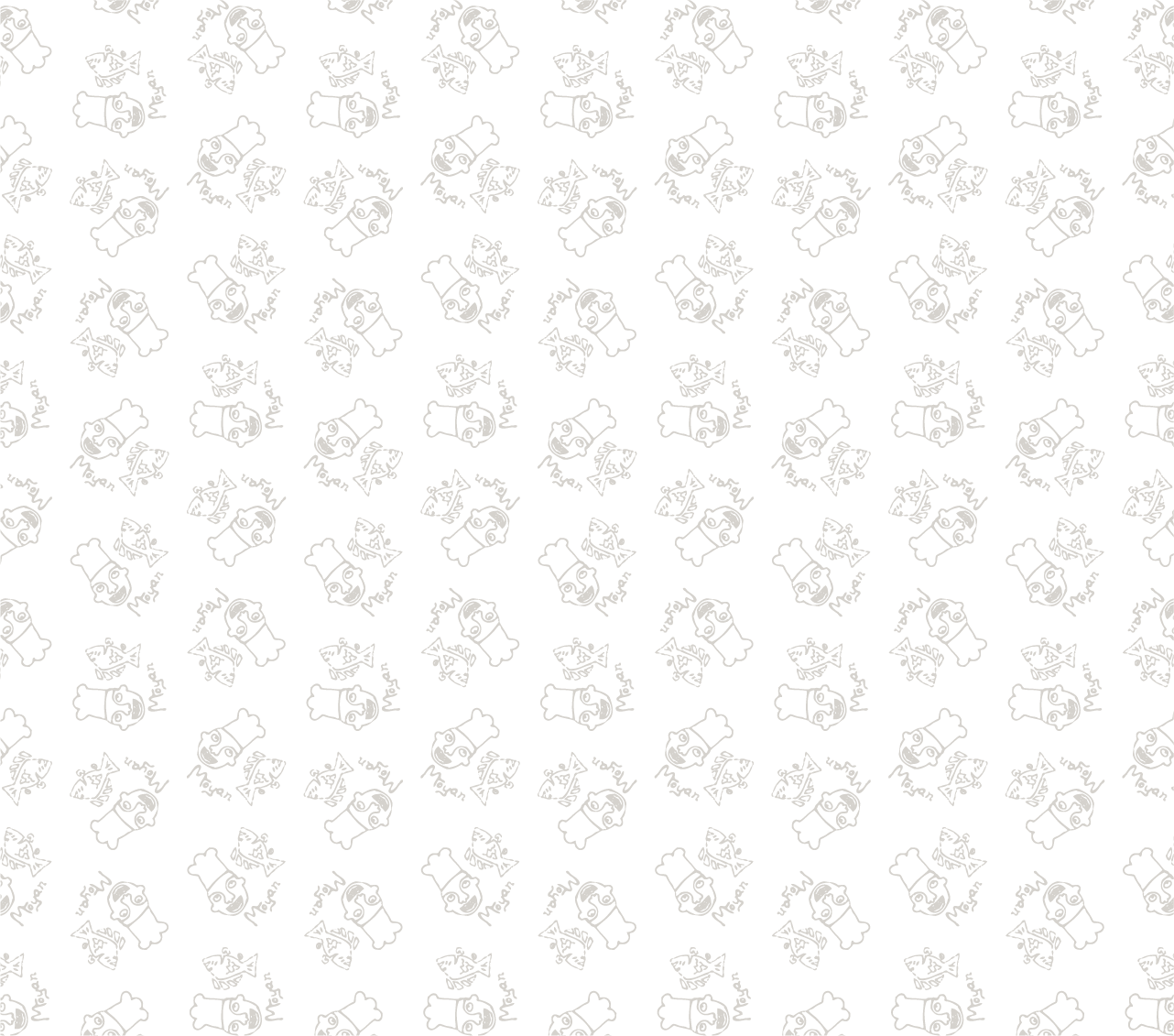 Free Wi-Fi & English Menu are available at all our locations
Glutenーfree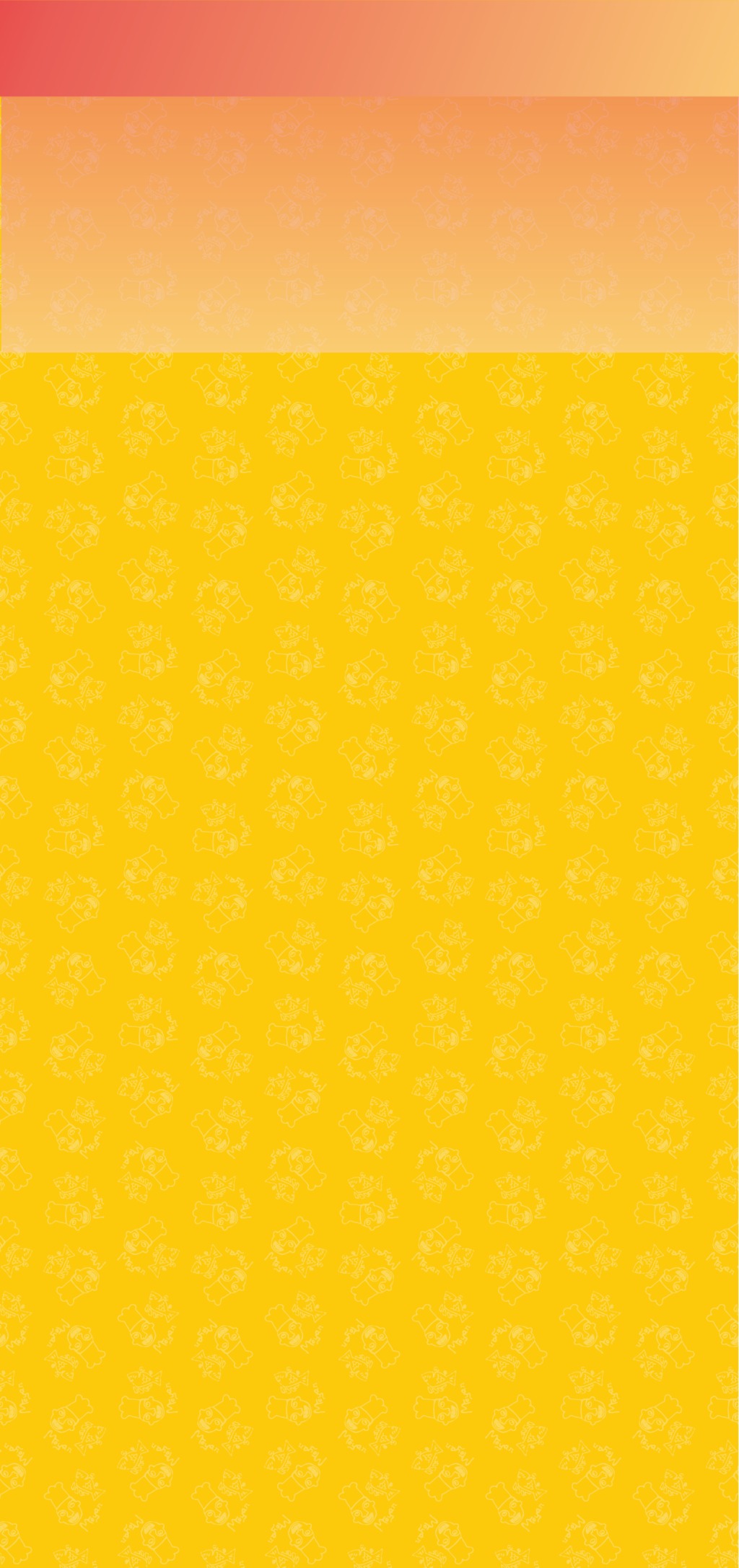 Chef's favorites!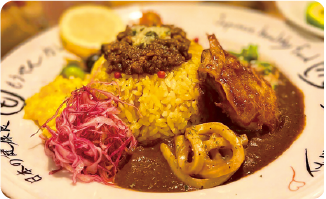 SPICE Curry THE RICH
¥1,320

Using fresh veggies, herbs, and spices,
this curry recipe is both nutritious and tasty.
*Gluten-free ingredients except topped Udon noodle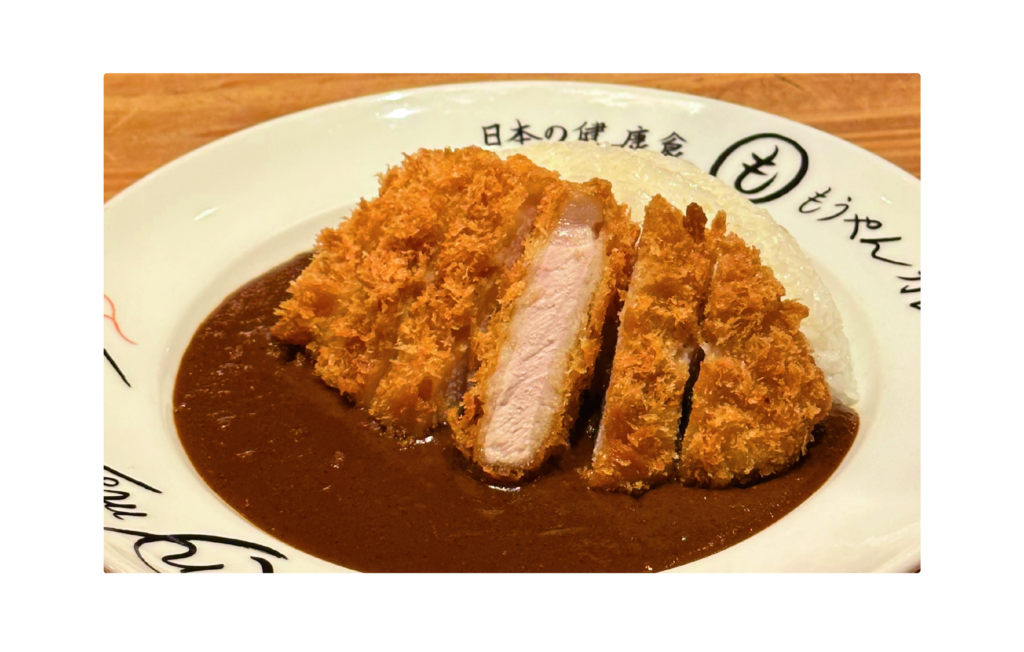 Katsu curry
¥1,320

Deep-fried pork coated with crunchy bread flakes is
topped on the savory curry sauce.
*Gluten-free ingredients except topped Katsu